Lessons in Love and Wordle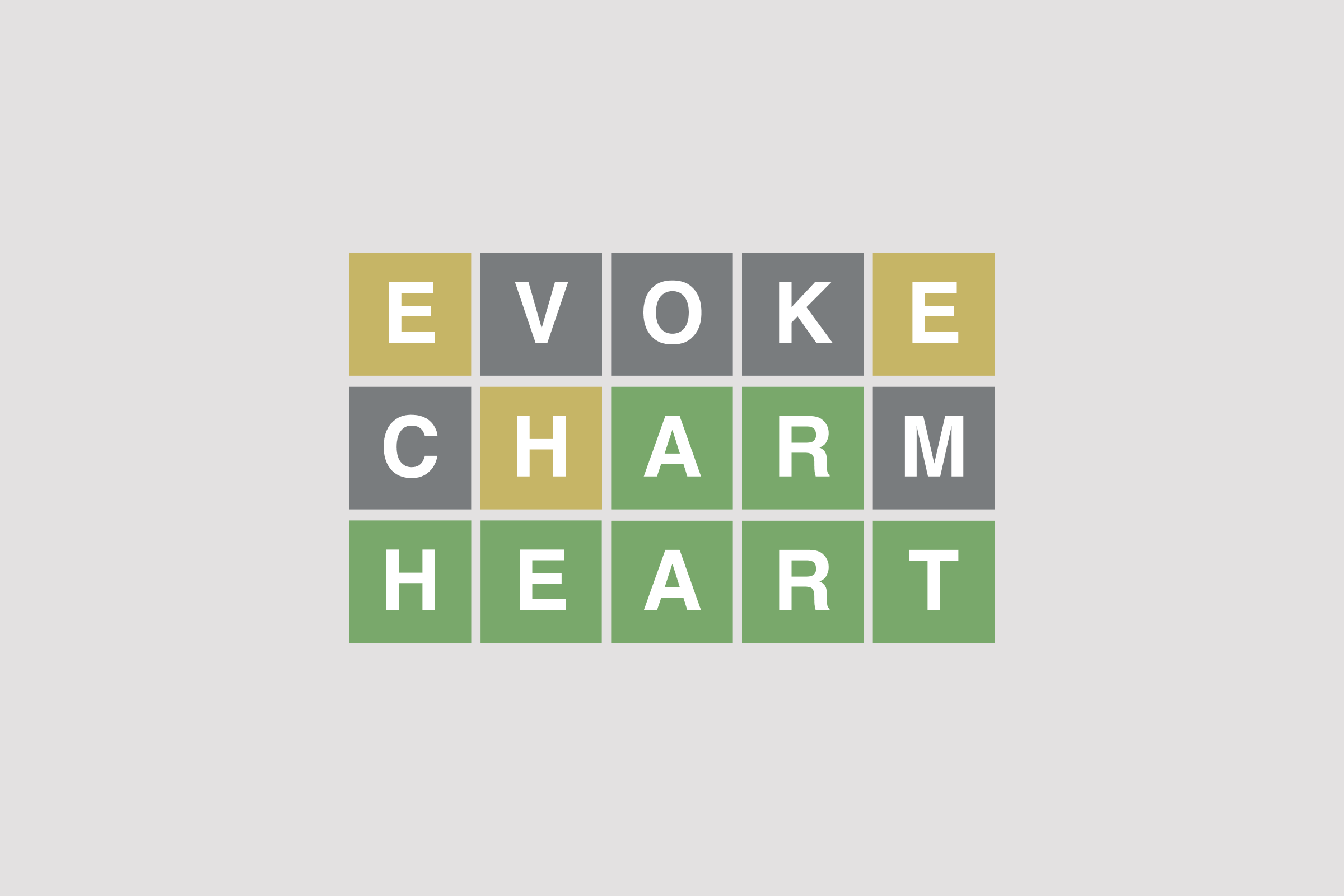 Insights
February 4th, 2022
Ten insights driving our love of five little boxes.
If your partner doesn't make you your very own word game for Valentine's Day, is it even true love? This is one of the many questions that came to mind when I read that the New York Times purchased Wordle for a low seven figures. Wordle is the work of Josh Wardle, who created the game for his partner who loved playing word games on the New York Times app. Josh has unintentionally raised the gift-giving bar, and on behalf of the world, we say, "thank you." 
Millions of people have played Wordle to date and counting. Like so many others, I've played Wordle every day since discovering it on Twitter. Five boxes have never made me feel so intelligent and so inferior in my entire life. The text message history with my husband is just a bunch of Wordle results that we competitively (and lovingly) share.
As a strategist at handsome, a holistic design agency, my job is to uncover the "why" and the "what" that will create growth for the brands we partner with. So it's no surprise I had a compulsive desire to dissect the success of Wordle to better understand what's fueling this love affair. 
I asked my teammates at handsome across Product Design, UX Strategy, Analytics, Account Management, and more what they think is driving the Wordle love fest. Here's what they had to say. 
 We still crave simple moments. In a Metaverse, Web3, 5G world, the analog nature of Wordle has been a welcomed respite.

 Share it or it didn't happen. Give people ways to create community and connect.

Wordle's "share" feature offers a spoiler-free way to share your results. Better yet, the feature was community-enhanced, developed by a Wordle user who optimized the user experience for the benefit of all.

 You have my attention. We give headspace to things that are deserving. Don't believe the hype that people have no attention spans. 

 We all need little wins in life. Starting your day by solving a problem can set the tone for the rest of the day. 

 It feels good to use our brains in new ways. Puzzles are exercises for the brain. Count it!

 Create a ritual through scarcity. Since Wordle is released once a day, it has a very specific cycle that can't become too intrusive in daily life. Doing your Wordle at 11:55 pm is a pro-move. 

 Make it accessible. Since Wordle is web-based (for the time being anyway), it's easy to play from almost anywhere. And, it's Javascript-based, allowing you to Wordle offline in the sauna at the gym. Trust us; we tried it. 

 We're all in this together. Wordle allows us to feel connected at a time when we're all plagued (a-hem) by disconnection.

 Build fast. Don't worry about perfection in phase one. Get work out into the world and tweak and perfect as you go.

  Lead with love. Monetization wasn't the motivation; instead, delighting a partner was. Love wins again! 
Happy Early Valentine's Day!
Love, handsome
Peri Rigler is currently a strategy lead at handsome. Previously she led strategy for Febreze, Red Lobster, TGI Fridays, Marriott, Lyft, and many other brands that people love dearly.