Helping a local hero become a national player
Reconstructing digital operations and a branded customer-facing ecosystem
In early 2020, Snap Kitchen approached handsome to help transform their brand, business, and technology. At the time, they were a thriving regional business, selling prepared healthy food out of storefronts for years. And they had bigger ambitions and wanted to grow. But with the country entering quarantine and millions staying home and seeking food delivery solutions, their growth plans had to shift rapidly.

Transitioning to an online, direct-to-consumer model made sense, but the market was already saturated. We helped the company navigate these challenges to transform their brick-and-mortar, best-around-here regional business to a national best-in-category customer experience through a deeply integrated partnership.
Services
Brand Communications and Marketing
Brand Strategy and Design
Consumer and Market Research
Digital Business Strategy
Digital Product and Platform Strategy
Ecommerce Experience Design
Full-Stack Platform Development
iOS and Android App Development
Quality Assurance and DevOps
Born in Texas and now available nationwide
After 18 months of strategic, creative, and technical overhauls, we were proud to move Snap Kitchen from a local shop with a loyal fanbase in a few regions, to a business that competes with large, national, direct-to-consumer competitors.
2x Growth
Evolving the brand and modernizing the experience platform produced significant results quickly. Snap Kitchen immediately doubled their conversion rate and enjoyed a similar boost on retention — numbers the company is happy to be sustaining.
Building a National Direct-to-Consumer Brand
Going 'big' meant digging in with research, strategy, and branding. We helped Snap Kitchen better see and define their target audience: busy, health-focused customers seeking delicious food. Then we evolved the brand creative to resonate with wider audiences and scaled it to work more effectively across more channels.
Creating a Winning Holistic Experience
With the challenges of competitors, short attention spans, and even menu fatigue, Snap Kitchen needed a robust brand ecosystem at its service so it could move fast and continually engage.
We made sure wherever and whenever customers interacted with the brand — on phones and fridges, porches and PCs, inboxes and tabletops — the experience was consistent and connected. We designed a holistic system that told a single story in different ways, from marketing to e-commerce, emails to the in-home experience. 
We studied mental models, mapped out the customer journey, and made sure the brand would stand up in every situation.
Ecommerce, The Modern Way
In the same way that Snap Kitchen simplifies mealtime with delicious food that fits customers' sophisticated palates, nutritional needs, and busy schedules, we needed to create an ecommerce experience that worked just as hard. It had to handle weekly subscriptions, rotating menus, multiple purchase options, and shipping at a national scale. So we built an experience that looks simple and beautiful and is also robust and scalable enough to support the complexities and growth goals of the business.
Design
The shopping experience had to be fun, delightful, and rewarding. We made necessary tasks like subscription maintenance and meal planning enjoyable and something to look forward to. We always led with what customers wanted — food — and optimized around how they wanted to connect — mobile. Using streamlined filters and food categories designed by registered dietitians, we guided customers to meals that best fit their lifestyle and routed them through the purchase funnel in one seamless UX flow.
Technology
Our vision was to make this complex business extremely simple, both for customers and for the internal management team. We assembled a set of modern ecommerce and marketing technologies to help us build a tech stack and ecosystem strong enough to scale, flexible enough to evolve, and streamlined enough for a small team to maintain.
We weren't just modernizing the platform; we had to update the team structure and approach to technology and development. This complex effort required us to keep Snap Kitchen's existing platform and business running while simultaneously working on the BigCommerce redesign.
Being experts in modern ecommerce platforms, we were able to push BigCommerce much further than most merchants would have to in order to integrate it with Snap's existing business systems.

Ecommerce Platform
Snap's platform of choice for user experience and product management. Due to the lack of native subscription support in BigCommerce, the handsome team developed a custom integration between BigCommerce and legacy subscription processing using the BigCommerce API.

Flexible User Interface
handsome minimized time to market by selecting an open-source BigCommerce storefront template and layering Snap's brand and UX needs on top, creating a customized, fully-featured, optimized checkout experience.

Payment Processing
BigCommerce's native Stripe support provided continuity to Snap's logistics and customer support teams.

Shipment Management
handsome improved Snap's ability to optimize shipping costs by integrating with ShipStation.

CRM
Integrations with popular CRM platforms allow the marketing teams to create and manage campaigns independently of the development team.

Database
Snap's online database of record flows into Snowflake, giving logistics and analytics teams 360-degree insight into the data that their business runs on.

Cloud Hosting
Infinitely scalable and configurable, AWS is the operational backbone of Snap's business.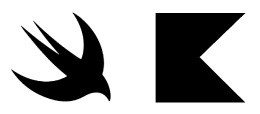 Native Mobile Apps
handsome maintained a constellation of both native consumer and internal-only apps and reached feature parity between the iOS and Android versions.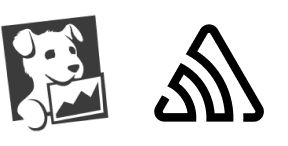 Monitoring
Modern tooling allows the development team to monitor the health of the system and quickly identify and troubleshoot customer issues.
Taking it Into the Home
More than an online transaction. Not just a delicious meal. We knew Snap Kitchen should be an entire in-home experience with touchpoints across multiple channels, so we created and executed a strategy to bring it to life. We connected brand moments, surprised and delighted customers, and built bridges in places where they had the highest potential to fall through.
This meant strengthening points of vulnerability with messaging, inserts, and gifts. And finding ways to keep customers engaged across channels, like sending an email about a gift they just received in the mail. We ensured the brand experience didn't end at the screen or the last bite of a meal. We connected how customers interact with Snap Kitchen online to engage them better in-home, driving higher delight and better retention.
What's Next
Snap Kitchen is poised to maintain its trajectory in the category, growing in size and competitive ability.
Leveraging their robust new brand, intelligent connected experience, and new platform, Snap Kitchen can now scale marketing and customer acquisition programs to compete with category leaders.